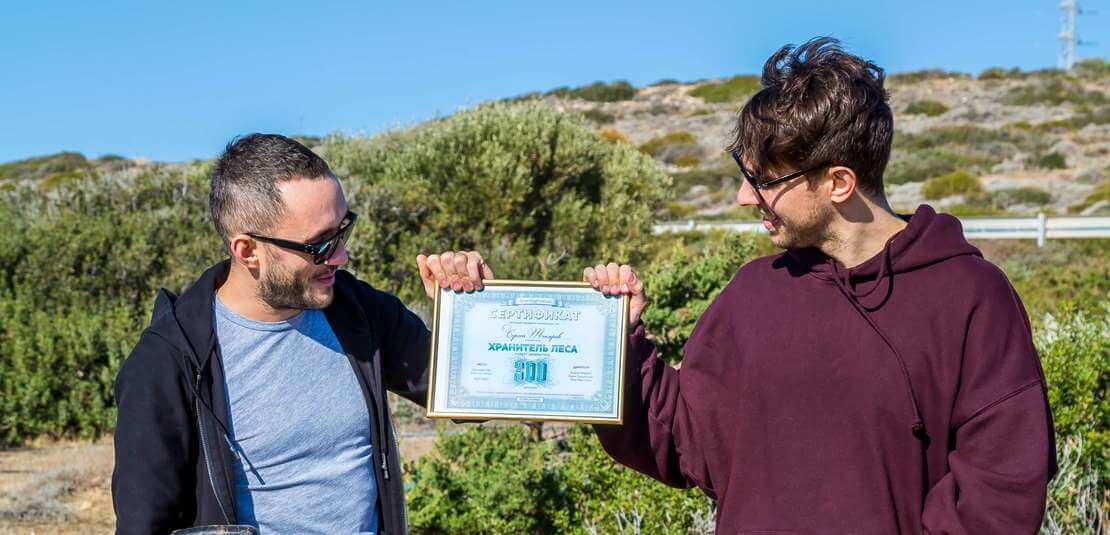 First participants of the new season
The new season of tree planting will officially start in January, but yet there are already first participants of Green Cyprus 2018 "green project".
Andrei Fadeev, Boris Gertsovsky and Petr Kharitonov of Generation Company decided to present Sergei Tokarev, their chief, with a forest of 300 trees. On 26 December the first pine of this forest was planted in Aphrodite Hills near Petra tou Romiou and Forest Generation name plate was placed.
Sergei Tokarev was assigned Forest Keeper status for his contribution to the greening of Cyprus and that was confirmed by the certificate presented solemnly. That is how we opened 2018 planting season!
We invite you to participate in Green Cyprus project and adopt trees which we will plant in January, February and March. Total of 3,000 will be planted within the next three months.
Read more about the way you can help us here.