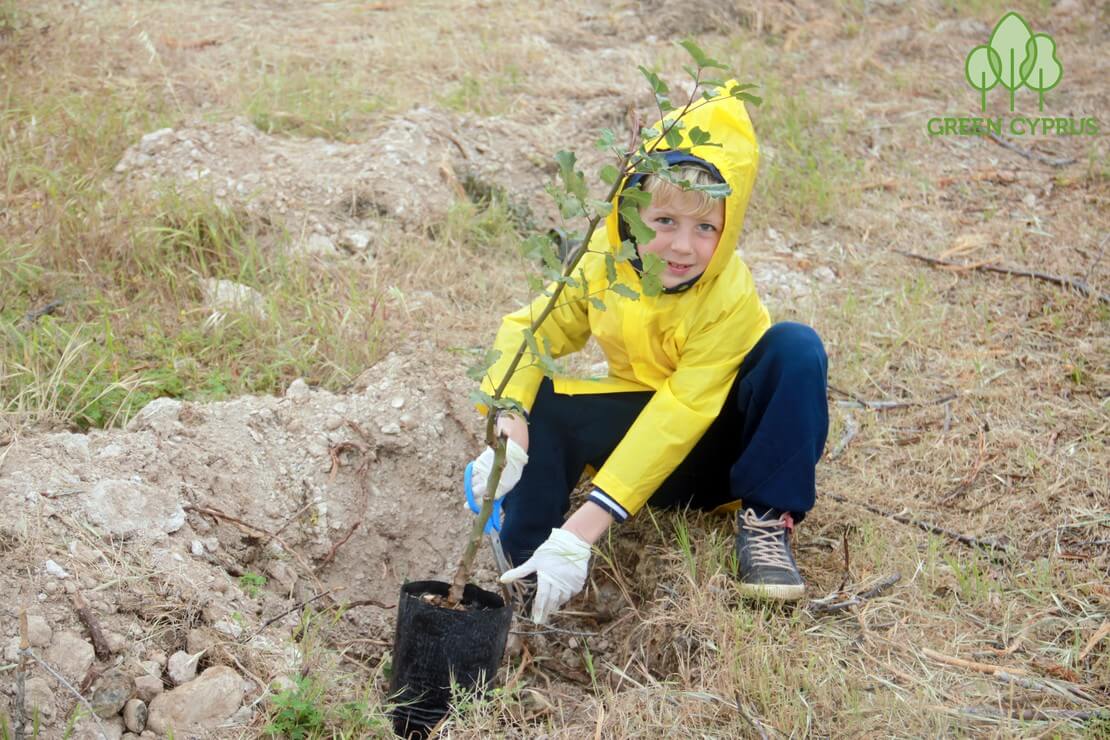 2018 tree planting season is over
The final major tree planting event organized by non-profit GreenCyprusCom with the support of the Department of Forests took place Saturday, 24th of March.
More than 2000 trees have been planted after two planting seasons in 2017 and 2018 on the scenic coastline of 'Petra tou Romiou' (Aphrodite's Rock)! That could not have become a reality without strong contribution of our volunteers who took part in the "Adopt a tree" initiative by GreenCyprusCom. This initiative is aimed to restore the flora of Cyprus and offers all environmentally conscious citizens to assist in restoring the island's forests by sponsoring the purchase of a sapling and provision of proper care fore it. The contribution to take part in the initiative is just 25 euros for one tree, and includes purchase of a sapling, planting, watering and care during the first 3 crucial years of its life.
We were unspeakably happy to see hundreds of volunteer who decided to support the reforestation of Cyprus themselves. Among the participants of tree planting there were such notable people of Cyprus as Miss World Cyprus 2013 Kristy Agapiou, editor and fashion blogger Nick Christopher, and Andreas Giortsios, a journalist and radio presenter. Mr. Giortsios expressed his support to the green movement, stating: "I am glad to take part in this initiative. Cyprus is blessed by its natural beauty for which we, its residents, are responsible. Forest territories have a fundamental value for supporting a healthy environmental system, because their restoration is important not just for us, but for future generations as well".
German Lillevyali, president of GL Financial Group and chairman of the Public Council of GreenCyprusCom told that GCC is not going to rest on that and they have big plans for reforestation of the island in the future. "Many years ago, Cyprus was called the "green island" – more than half of it was covered by forests. Due to multiple factors, including regular forest fires that resulting in more than 40 thousand hectares of forest vegetation perished in 100 years, today, the forest area does not exceed 25% of the overall territory of the island. The aim of GreenCyprusCom is to plant more than twenty thousand trees during the next years and bring its 'green glory' back to the island".