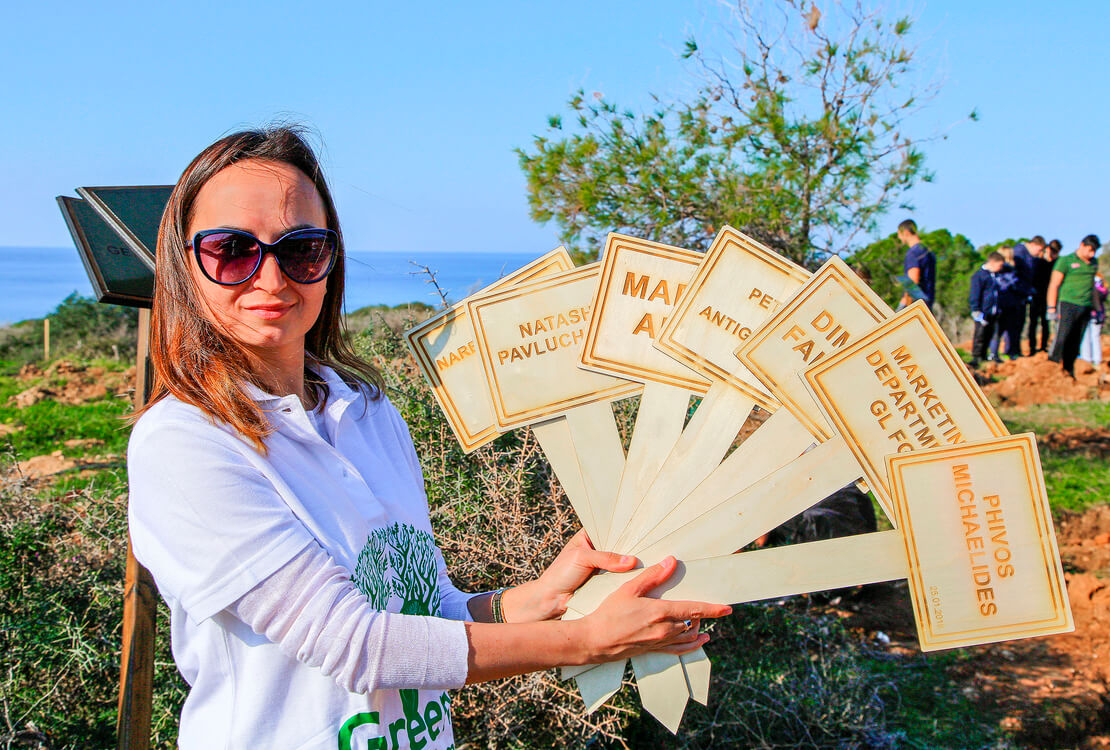 Successful completion of the first tree planting in the new season
On the 31st of January, over fifteen hundred seedlings were planted on the picturesque Petra Tou Romiou shore (Aphrodite Hills) with the support of the Department of Forestry and more than one hundred caring people, and these seedlings will grow in dense green forest very soon. Which means that over 1800 tress have been planted since GreenCyprusCom started its work last year!
Two more large events will take place in February and March until the end of the planting season. So everyone who wants to make his own contribution to the nature restoration in Cyprus still has the opportunity to adopt a tree and plant it. "Adopt a tree" movement is intended to restore flora and fauna of the island. Within the movement all people caring about the ecology are inviting to facilitate this work by buying a seedling and looking after it. A contribution for participation amounts to €25 per tree and includes seedling cost, its planting, watering and handling during the most important first three years of the tree growth.