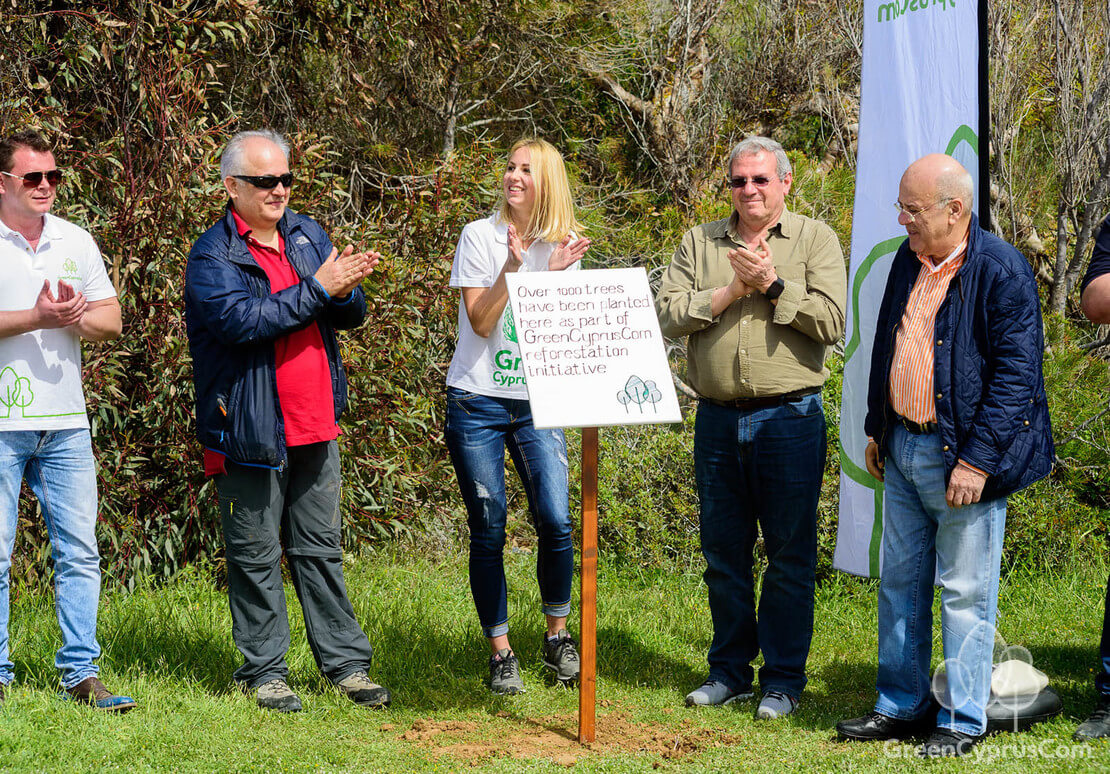 Inviting you to tree planting on the 31th of January!
Inviting you toThe new tree planting season has started, and GreenCyprusCom, supported by the Department of Forestry of Cyprus, again organizes regular island reforestation events. The first event will take place very soon - on the 31th of January - our volunteers will gather to plant new seedlings.
This year GreenCyprusCom gives an opportunity both to individuals and business company to participate in the "Adopt a tree" movement.
You can select any number of trees you want to care of. For that, file an application at our website and pay a contribution at €25 per tree. This amount includes buying a seedling, making a planting hole, care and watering for the next 3 years.
After sending the donation you will receive a registered certificate with the unique number of the tree. Also, you will get an invitation to our forthcoming event which will be held on the 31th of January – that is an excellent opportunity to participate in the process of conceiving a new life and spend a day outside with family. We can also plant a tree on your behalf.
On the 31th of January, trees will be planted in the area of Aphrodite Hills, Petra Tou Romiou; free bus transfers from Limassol will be organized for the volunteers.
GreenCyprusCom, supported by the Department of Forestry, launched the island reforestation project in 2017 and, with the help of hundreds of volunteers, planted over 1000 of trees along the Pathos shore by last March. The mission of GreenCyprusCom is to raise awareness about the environmental condition of the island and plant more than 30,000 trees, taking care of long-term development of forests on the island.
As a non-profit organization, GreenCyprusCom relies on support of enthusiasts who want to help in creating a brighter and green future for Cyprus. You can support the project by adopting a tree yourself or making a donation on behalf of your company.